Family service
Family friendly department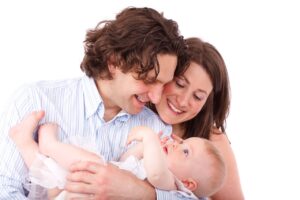 The physics department supports the reconciliation of family and working/studies life by supplying its employees with a mobile KidsBox for short-term child care as well as a nursing room for breastfeeding mothers. Also, check other university offers for familiy support .
KidsBox
KidsBox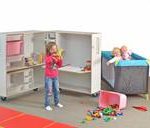 The KidsBox was designed for children ranging from toddlers to elementary school students. Reservations for the KidsBox can be made through FAU-exchange-calendar "Physik Kidsbox"  (simply enter the date and time in your own exchange-calendar and invite the "Physik KidsBox"). If you don't use the FAU-exchange-calendar, send a request for reservation of the KidsBox to physik-geschaeftsstelle@fau.de. Please, also see the guidelines for the KidsBox.
The KidsBox and the key can be picked up at the secretary's office during regular opening hours.
Office hours
:
Each week Mo, Tu, Th, 7:30 - 11:30, Room 00.136,
KidsBox calendar
Booked times are marked "busy".
December 2023
Monday
Tuesday
Wednesday
Thursday
Friday
Saturday
Sunday
Nursing room
Nursing room
The nursing room (00.837) for breastfeeding mothers (particularly students) is located in the Physikum lecture hall building directly next to lecture hall F (lecturer's entrance). Reservations for the nursing room can be made by email via the department administration office (physik-geschaeftsstelle@fau.de).
Nursing room 00.837 calendar
Booked times are marked "Busy".
December 2023
Monday
Tuesday
Wednesday
Thursday
Friday
Saturday
Sunday